How to Renew a Passport
Application Quickly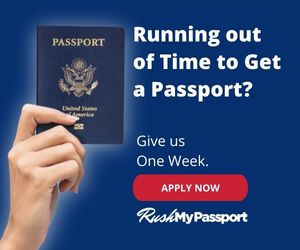 Knowing how to renew a passport application depends on a number of factors. Just like applying for a new passport, renewing one follows a specific procedure.


Renewing By Mail
Certain conditions have to be met for renewing a passport by mail. Your most recent passport should not be damaged as it should be included with your application. You should have been issued one when you were at least 16 years old and within the last 15 years. It should also be issued in your current legal name. If you do not meet all criteria, you have to apply in person.
Sending your application package through the mail is pretty straightforward. Fill out a Form DS-82 (Application for a US Passport by Mail) and follow the instructions as stated. With the sensitive nature of the documents, it is best to use a delivery method with tracking service. Use an envelope large enough so you do not need to fold these documents.
Be aware that being late in child support payments automatically disqualifies you from getting a passport renewal.
What if you are already abroad? Is there any way on how to renew a passport application from such locations? Of course there is.
US citizens who live abroad may renew their passports at the nearest US embassy or consulate. State capitals often play host to embassies while consulates are found in major cities all over the world. If you are in Canada, you may simply apply by mail using Form DS-82 and send it to the address printed on it.
Renewing In Person
If you do not meet any of the previously mentioned requirements, then you are required to renew your passport in person. The same goes true if you have changed your legal name and unable to document this name change. First-time applications should be done in person as well.
Note that there are special requirements for minors, applications from outside the US as well as diplomatic, official and no-fee passports.
For in-person passport renewal applications, fill out a Form DS-82 (Application for a US Passport). Evidence of US citizenship must also be provided. Fees still apply here but there are different modes of payment. It is best to check the State Department's website for more information.
Learning how to renew a passport application does not have to be difficult. Be sure of what you are doing by being informed and completing all requirements before starting the process.
When you are in a rush to get your travel documents for a fast approaching trip, you always have the option of expediting your passport renewal application. You can set up an appointment to get your same day passport at the regional agency closest to you.
There is also the option of paying a little extra to a registered expedite service who know how to renew a passport application quickly and efficiently. Deciding to go this route saves you time and frustration, just be prepared to take a little hit in your wallet.


Return to Tourist Visa Expedite from How to Renew a Passport Application

Return to USA Passports Renewal Application