Lost Passport Replacement Application Process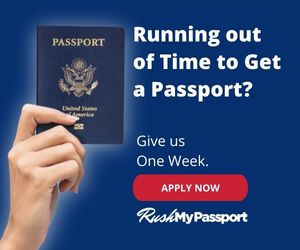 No one ever wants to go through the whole lost passport replacement application process. This is why losing one is such a huge problem. The good news is that there is a reasonably easy way to report and replace your passport.
Replacing a lost passport follows pretty much the same flow as getting a new one. One difference though, you need to report a lost or stolen document first and then proceed to fill out another form. It takes roughly the same time to get a new passport after reporting one lost or stolen. Expediting the process is also possible.
Lost or Stolen Report
A passport may be reported lost or stolen simply by calling a toll free number maintained by the Department of State at 1-877-487-2778. Keep in mind operators are not available all the time especially the weekend and federal holidays. Your best chance at talking to one is from 8am to 10pm ET Monday to Friday.
Lost passport replacement application also needs the proper forms. In this case, you need to fill out, sign then submit Form DS-64 (Statement Regarding a Lost or Stolen Passport).
Did you just find another person's lost passport? There is nothing to worry about as far as being accused of stealing it. As long as you never try to use it in an illegal manner, you would be in the clear. Be sure to mail it right away to the appropriate address listed at the travel.state.gov website.
After reporting a lost or stolen passport via a telephone call or with Form DS-64, the said lost document will be invalidated. This means you may no longer use it for travel. Note that it can never be re-validated again.
Replacing a Lost or Stolen Passport
After completing Form DS-64 and other requirements, you are now ready to start the lost passport replacement application process. Along with Form DS-64, you will have to fill out Form DS-11 (Application for a US Passport) as well. The information you include in Form DS-64 will be entered in the Consular Lost/Stolen Passport System.
Go to your nearest Acceptance Facility or Agency and bring these forms with you. Keep in mind that the applying for a replacement can only be done in person.
Found your missing document or recovered it after being stolen? Send it to the State Department address above as quickly as you can. You may submit a request of cancelling the passport and having it returned to you. Otherwise, recovered passports sent to that address are destroyed by default.


Return to Tourist Visa Expedite from Lost Passport Replacement Application

Return to How to Replace Lost Passport Guide